ABOUT


ABOUT US
"Ray Ramon" born Olusegun Ajibola Ramon is an Independent Nigerian Born Australian Recording Artiste and Music Producer. He studied Electrical Engineering at the University Of Ibadan, Nigeria.
Ray Ramon's Flair for music developed when he was 6 years of age as he performed in a school play singing and dancing.
Born into a Christian Family in 1978, Ray recalls singing in his classroom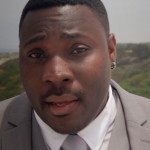 whilst in High school urged by peers. This led Ray to join his Church Choir The Redeemed Christian Church of God Allen Avenue where he was the only young male singer.
In 1997, Ray gained admission to study Electrical Engineering at the University of Ibadan, this is when his song writing passion came to life. Singing in several churches and events as he migrated to Australia through the plains of Zimbabwe from Nigeria.
10 years later Ray Ramon released a Maxi Single titled My Maker and 'Times' which were written and recorded on the Central Coast, New South Wales Australia in 2007
The inspiration behind 'My Maker' and 'Times' were motivated by his deep personal relationship with God and thus the ease of transforming biblical teachings into music. Ray released his third record 'My Healer' in 2011 and describes the song as a soul uplifting moment of his life.
He however recorded his first 'Main stream/commercial song & fourth record titled 'Leave me alone' at John Oram's Analogue Barn in Kent, United Kingdom.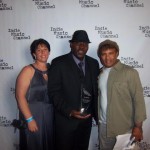 From Left Jenni Lea Ramon, Ray Ramon and Indie Music Channel President Christopher Ewing
In December 2011, Ray Ramon won the "Best Male Gospel Artist" at the Enmore Theatre Sydney at the Afro/Australian Music and Movie Awards.
January 2012, Ray released Leave me alone remix by UK's finest DJ Andromeda showing his dexterity when it comes to music and receiving good airplay in the UK.
Ray not departing from his gospel roots recorded another Contemporary Christian Single titled "I had a Dream" in 2012 and won Best Contemporary Christian Producer Award at the 1st Indie Music Channel Awards held at the House of Blues. Making him the first Australian and African to be awarded at the prestigious event hosted by Emmy Award Winner & US TV Actor Christopher Ewing.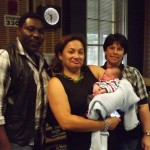 From Left Ray Ramon, Presenter Jill Emberson and Jenni Lea Ramon with Baby Eligh after their Interview on ABC
April 2012, Ray Ramon during an Australian ABC LIVE Radio Interview with Presenter Jill Emberson announced his wife Australian Jenni Lea Ramon as co-writer to his songs.
Ray Ramon collaborated with Nigerian Artist Spydaman in the early part of 2013 and Released a remix to Tenacity which had debuted on the Australian Myspace R&B Charts top 30.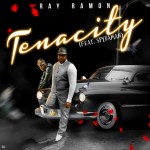 On April 28th 2013, Ray Ramon won Best R&B Video for his song "Times" at the 2nd Indie Music Channel Awards in Hollywood.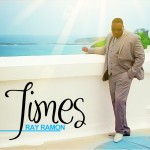 Ray Ramon in Times
On April 27 2014, Ray Ramon won the title "Best World Music Producer" at the 3rd edition of the Indie Music Channel Awards for his production of Tenacity Featuring his childhood friend Spydaman.
On 6 Sept 2014, Ray Ramon won the title "Best Dance Act" at the Afro/Australian Music and Movie Awards 2014 held in Parramatta Sydney Australia.
On April 26 2015, Ray Ramon and Jenni Ramon won an historic first award together for their joint work "Dance All Night". Winning the "Best Dance Song" category for the year 2015.
Press Release seen here http://www.mi2n.com/press.php3?press_nb=183209
As a singer and songwriter, Ray Ramon also found passion in Musical and stage Theater and has featured in several stage productions such as "Witches of Eastwick as Reverend Ed", "FAME as Tyrone Jackson" and World Premiere of "The Golden Days of Syracuse as Slave Suliman". During his stage shows, he was approached by Movie Producer and Director, Gerald Lawson to feature in his first movie role as a "bodyguard' in the movie 'McLean's Money".
A member of the Australasian Performing Rights Association (APRA), Ray lists his influences as Michael Jackson and Don Moen.